Phoenix Commercial Park
12801 U.S. Hwy 441 N
Alachua, Florida
Multi-tenant, commercial facility featuring warehousing space, production floors, laboratories, and offices. Convenient to Gainesville, the University of Florida and the I-75 interchange from Hwy 441. High volume, multi-phase electricity is available to each building from the Duke Energy on-site substation.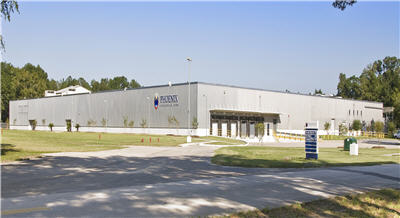 Property Info

Street Address

12801 U.S. Hwy 441 N

City

Alachua, Florida

County

Alachua

Property Acreage

62

Sq. Ft. Available

140,000 SF

Current Use

Multi-tenant commercial facility

Ceiling Height

26' clear

Number of Floors

1

Loading Docks

10 docks; 4 drive-in doors

Nearest Interstate

2 miles to I-75

Parking

169 spaces
Utility Providers

Electric

Duke Energy (on-site substation)

Water

Yes

Sewer

Yes

Gas

Yes