Are you in the market for a new home? High-performance new homes that qualify for our Residential New Construction program are some of the highest-quality and most energy-efficient homes being built in the U.S. today.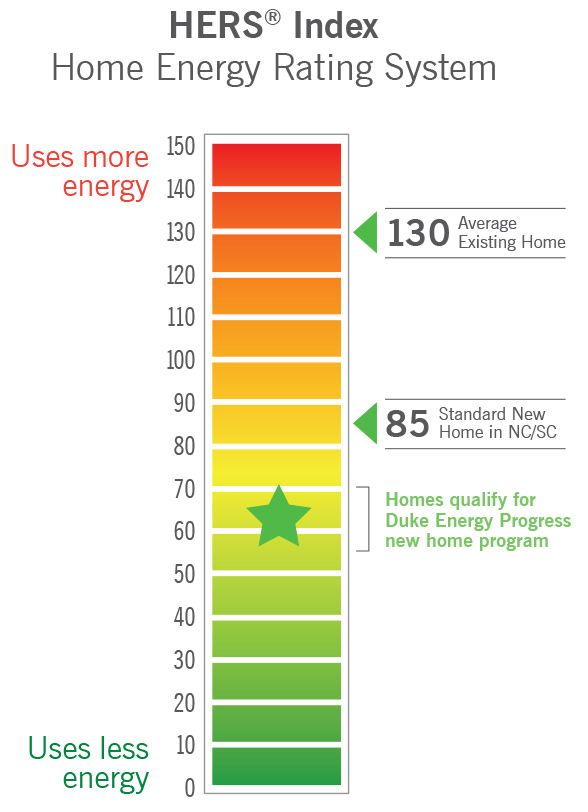 It's all about the score.
Choose a new home with a low Home Energy Rating System (HERS) score for lower energy bills. These homes are verified by a nationally accredited independent Home Energy Rater to achieve an additional 15-20% in energy efficiency beyond building code minimums.
• Increased insulation values
• High-efficiency windows
• Tighter building shell
• Greater HVAC duct performance