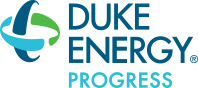 Following our recent merger with Duke Energy, we now have a new name: Duke Energy Progress. Our new name and logo represent our shared commitment to sustainable, innovative energy solutions for our customers both today and tomorrow.

Although our look has changed, all aspects of your service and account remain the same. Here are answers to some frequently asked questions.

How does the change affect me?
You'll start to see the new company name and logo on your bill, on our company uniforms and vehicles, and in other places. Your service and account will not change. Please continue to pay your bill in the same manner and use your existing customer contact numbers.

Why change the company name?
Changing our name demonstrates that we are now one unified company. Together we are focused on delivering cleaner, reliable and affordable energy. As an industry leader, our new logo also represents a fresh perspective in providing innovative energy solutions that help our customers and communities thrive and grow.
Where can I learn more?